It's National Read a Book Day! The perfect excuse to curl up with a good book and let your imagination take you away…
"'It's not staying in the same place that's the problem,' said Nanny, 'it's not letting your mind wander.'"
- Terry Pratchett, Witches Abroad
Mu Ko Ang Thong National Park in Thailand is a unique marine park mostly made up of water, plus 42 islands covered in thick rainforest and powder-sand beaches. Ang Thong translates to "bowl of gold."
• Edi Okoro didn't just propose to his girlfriend once, he did it for months — and she had no idea!
• Researchers in Canada have released new images of an 1845 shipwreck, "frozen in time" thanks to cold water and a layer of silt which has preserved many of the ship's artifacts.
• A 16-year-old in D.C. is on a mission to fix an elderly veteran's beloved bingo machine. Her fundraiser has raised over $15,000!
• Moms plan heartwarming surprise reunion for long-distance boyfriend and girlfriend who have Down syndrome.
Thanks Mary A. for sending this story to us!

Any good news we missed? Whether it's a link to a story you found or a firsthand account, share your story here!
Anonymous Farmer Buys 100 Generators for Bahamas
Like many Floridians, Alec Sprague spent Wednesday gathering supplies ahead of Hurricane Dorian. He headed to Costco to buy a generator, and that's where he witnessed a stunning act of kindness.
"Was just in Costco off Collins getting a generator (at $450 each) and this guy right here is purchasing over 100 generators and food to send to the Bahamas!" wrote Alec in the caption of the photo below. "All I could do was shake his hand and thank him! There still are good people in the world!"
Soon Alec's story was spreading around the world, bringing hope to thousands. CNN reported the man, a farmer who wishes to remain anonymous, spent $49,285.70 on generators and food. The supplies are being taken by boat to Marsh Harbour in The Bahamas.
"It's important that we help each other out. It's better than just sitting there," he said. "You see a need and you fill it."

Click here to read more!
Rafael Nadal Saves Child in Crowd at U.S. Open
Spanish tennis player Rafael Nadal is one of the best men's singles players in the world, but this superstar never forgets the "little people." While competing in the U.S. Open, Nadal spotted a little boy in the sidelines being crushed by the crowd.
Cameras caught him rushing over to pull the crying child over the rail to safety. Rafa bent down next to the child, gently comforting him. The commentator can be heard gushing over the sweet moment, saying, "You're gonna make me cry on the air!"
Once the boy had calmed down, Nadal picked up his hat to give him an autograph. We have a feeling this kid is going to treasure that hat for a long time!
Way to go, Rafa! Click here for the video.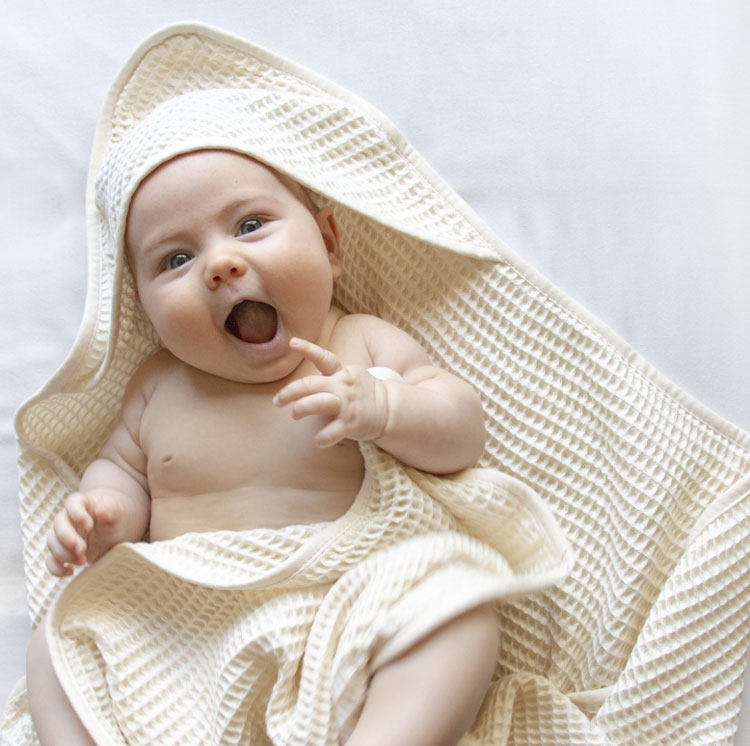 "Soft on your skin. Gentle on our planet."
Ettitude boasts "the most comfortable and sustainable fabrics to bring you the best sleep possible." Their products are made from bamboo lyocell (AKA "the holy grail of fabric") which is a naturally-derived, eco-friendly material. They're mostly known for their luxurious sheets but also offer sleep and bath wear like this insanely cute hooded baby waffle towel.
Ettitude is so convinced you'll love their bedding, they offer a 30-night trial. Shop here!
Years from now this dog will still remember the Great Squirrel Chase of 2019. Watch it here!
Don't keep the good news to yourself! Share the love (and smiles) with your friends and family by inviting them to sign up, too.